AICP will be updating the AICP Certification Exam in 2013!
Objective: Keep the exam current, unbiased and reflective of the range of planning practiced nationally
What does the Refresh do?
Eliminates underperforming and/or outdated questions
Adds about 130 new questions to the 600+ question pool
Focuses on crafting questions that touch on planning issues that have emerged since 2008
When does the refresh take effect?
Refreshed questions will be added to the pool for November, 2013 testing window
May, 2013 exam will not contain any refreshed questions
What else changes or does not change as a result of this refresh?
No change to the exam specification subject matter outline
No change in weighting of each subject matter section
Expanded Selected Readings list with web links will be posted after May, 2013 testing window
---
2013 AICP Exam Reviews
Downloadable presentations from the January 2013 Review Session: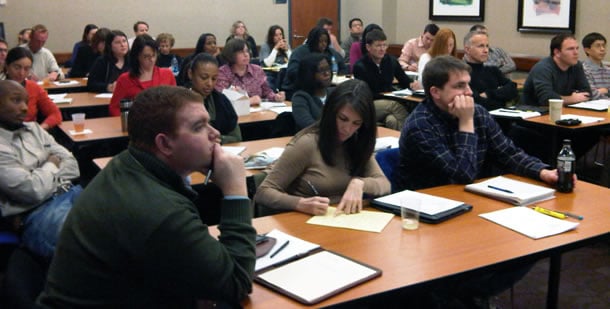 ---
2012 AICP Exam Reviews
Downloadable presentations from the February 2012 Review Session:
---
2011 AICP Exam Reviews
Downloadable presentations from the February 2011 Review Session:
---
2010 AICP Exam Reviews
Downloadable files from the February 2010 Review Session:
---
2009 AICP Exam Reviews
Downloadable files from the 2009 Review Session:
---
2008 AICP Exam Reviews
Downloadable files from the 2008 Review Session:
---
2007 AICP Exam Review
Downloadable files from the 2007 Review Session: