2021 GPA Fall Conference in Review
Date :: October 6 – 8, 2021
Location :: Chattanooga, TN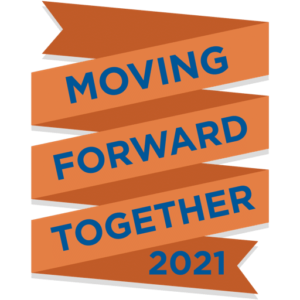 GPA would like to thank everyone who attended the 2021 GPA/TAPA Fall Conference, our first in-person conference since the onset of the pandemic. It was great to see so many faces, and we appreciate everyone's adherence to the safety protocols. Nearly 300 people attended, including 170 GPA members.
We appreciate our Conference and Annual Sponsors, who help to make this conference a big success.
---
Keynote Speaker
Charles T. Brown
Founder and Principal of Equitable Cities
"Mobility for All: The Importance of Centering Racial Equity in Transportation Planning, Policy and Research"
This presentation highlighted the importance of centering racial equity in transportation decision-making processes. It explored how transportation inequities have and continue to result in adverse outcomes in BIPOC communities, including increases in traffic violence and crime, reductions in physical activities and access to healthy foods, and increases in social isolation and environmental toxins and other pollutants. Participants were also introduced to Arrested Mobility, which examines how the collective racialized forces of over-policing BIPOC mobility have led to adverse social, political, economic, environmental and health outcomes that are preventable. Lastly, this presentation surgically examined the ways in which our approaches to research, planning, policy, and design can and must be reimagined to achieve greater mobility, health, and safety for BIPOC populations.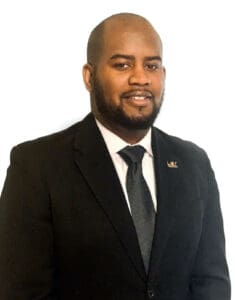 ---
Presentations
Student Presentations
---
Conference Schedule
Wednesday, October 6
10:00 AM – 12:00 PM     TAPA Board Meeting
11:00 AM – 1:00 PM     Registration
1:00 PM – 2:15 PM     Breakout Sessions
Equity: It's Not a Thing, It's Everything
Using Historic Preservation to Maintain Neighborhood Diversity
Enhancing Rural Economics and Infrastructure
2:30 PM – 3:45 PM     Breakout Sessions
Community Engagement During and After the Pandemic
Georgia Now and Forever: How Land Cover Data Can Foster Sustainable Communities
Regional Trails in Metropolitan Atlanta
2:30 PM – 4:30 PM     Mobile Workshop #1
4:00 PM – 5:15 PM     Breakout Sessions
Ethics (4:00 PM – 5:30 PM)
Environmental Laws & Transportation Decision-making
Implementing Bus Electrification Programs –  Experience of GA and TN Transit Agencies
5:30 PM – 7:30 PM     Welcome Reception
Thursday, October 7
7:00 AM – 8:45 AM     Continental Breakfast & Registration
9:00 AM – 10:15 AM     Breakout Sessions
TDOT Access Management Policy Update – Where's my Driveway?
Trail-Oriented Development for Everyone
Creative Steps to Activate Public Spaces
Student Presentations  
9:30 AM – 11:30 AM     Mobile Workshop #2
10:30 AM – 11:45 AM     Breakout Sessions
2021 GA and TN Legislative Review: A Comparison of the Policy and Advocacy Efforts of both Chapters
It's Time for Realistic TOD Plans: Avoiding the Aspirational Design Trap
Keep on Trucking – Regional, Statewide, and Multi-State Perspectives on Freight Planning
AICP Exam Session: Make No Little Plans: Preparing for Your AICP Exam
12:00 PM – 2:00 PM     Lunch, Awards, and Keynote Address: Mobility for All: The Importance of Centering Racial Equity in Transportation Planning, Policy and Research
2:00 PM – 3:15 PM     Breakout Sessions
Looking to the Future – Engaging Younger Generations in Planning
The Keys to A Successful Downtown
Focus on Regional: Implementing Regional Transit Development Plans and Operations AICP
AICP Exam Session: Environmental and Natural Resource Planning
2:30 PM – 4:30 PM     Mobile Workshop #3
3:30 PM – 4:45 PM     Breakout Sessions
Grant Myth Busting for Local Governments
Driving the Future of Climate Resilience
Thinking outside the box to integrate equity into transportation planning efforts in the Greater Chattanooga region: Reflecting on an MPO's evolving approach to meeting the intent of planning requirements related to transportation equity
AICP Exam Session: Urban Design
5:00 PM – 6:00 PM     GPA Board Meeting
5:15 PM – 7:00 PM     Chattanooga Scavenger Hunt presented by TAPA/EPG
6:00 PM    Reception hosted by GPA EPG and TAPA – OddStory Brewing                     
Friday, October 8
7:00 AM – 8:45 AM     Continental Breakfast & Registration
9:00 AM – 10:15 AM     Breakout Sessions
The Bend: Leveraging Form-Based Code to Drive Industrial Revitalization in Chattanooga's Riverfront
Suburban Transit(itions)
Lessons Learned in Rural Engagement
8:30 AM – 10:30 AM     Mobile Workshop #4
10:30 AM – 11:45 AM     Breakout Sessions
Georgia and Tennessee: What Can We Learn from Pandemic Flu Planning?
Planning for Connected and Autonomous Vehicles in Small Cities
Planning for Sign Code Success