2021 GPA Spring Conference in Review
Planning in the Midst of a Pandemic
Date :: April 23, 2021
Location :: Virtual
Thank you to all of our fellow planners who attended the 2021 GPA Spring Virtual Conference on April 23, 2021. We were excited to welcome more than 150 professionals who attended the virtual conference.
This full day of virtual sessions covered climate disaster, comprehensive planning, transportation, and then concluded the day with a virtual social hour.
---
Keynote Speakers
The presentation reflected on the economy, jobs, housing, tax impacts, evictions, general COVID information, racial disparities related to COVID and more.
The keynote address, What We Know (or Don't Know) About the Impact of COVID-19, was given by Mike Alexander, Director of the Atlanta Regional Commission's Center for Livable Communities, and Mike Carnathan, Manager of the Research & Analytics Division at the Atlanta Regional Commission.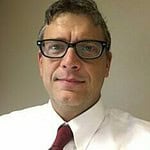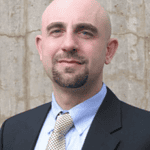 ---
Conference Presentations
---
Conference Schedule
 8:30 AM – 9:15 AM:  Better Plans, Better Communities: Three Things to Take Your Comprehensive Plan to the Next Level
9:15 AM – 9:30 AM:  BREAK
9:30 AM – 10:15 AM:  Balancing Multiple Priorities in the Southern Fulton Comprehensive Transportation Plan
10:15 AM – 10:30 AM:  Mini Session / Student Presentation: Evacuation with Efficiency: An Inland and Coastal Flood Based Emergency Evacuation Planning Scorecard Proposal
10:30 AM – 11:15 AM:  Climate Disaster in the Headlights. Is Georgia Ready?
11:15 AM – 11:30 AM:  BREAK
11:30 AM – 12:15 PM:  Pandemic Impacts on Transit in the Atlanta Region
12:15 PM – 12:30 PM:  BREAK
12:30 PM – 1:30 PM:  Keynote Address: What We Know (or Don't Know) About the Impact of COVID-19
1:30 PM – 1:45 PM:  BREAK
1:45 PM – 2:30 PM:  Pandemic Policy Playbook
2:30 PM – 2:45 PM: BREAK
2:45 PM – 4:15 PM:  Ethics in Planning – 2021
4:30 PM – 5:30 PM:  Virtual Social / Happy Hour