Call to Action! The Policy and Advocacy Committee – Unlocking Possibilities Program
Planners, we have three weeks to convince federal lawmakers to retain a key provision in the reconciliation package.
The Unlocking Possibilities Program, based on the APA-endorsed Housing Supply and Affordability Act, is among provisions that House and Senate Democratic leaders are weighing whether to keep or cut in a scaled-down reconciliation package. The legislation would create a powerful new grant program inside the U.S. Department of Housing and Urban Development that would
empower planners to reform exclusionary zoning and development codes,
create and implement housing action plans, and
modernize regulations.
Zoning reform is among planners' top federal priorities in 2021.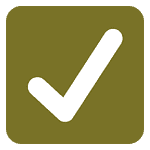 Contact your Senate and House representatives and let them know you SUPPORT the Unlocking Possibilities Program and that it should stay in the final reconciliation package.