First Responders: Alternative Fuel Vehicle Safety Training
April 26 @ 8:00 am

-

5:00 pm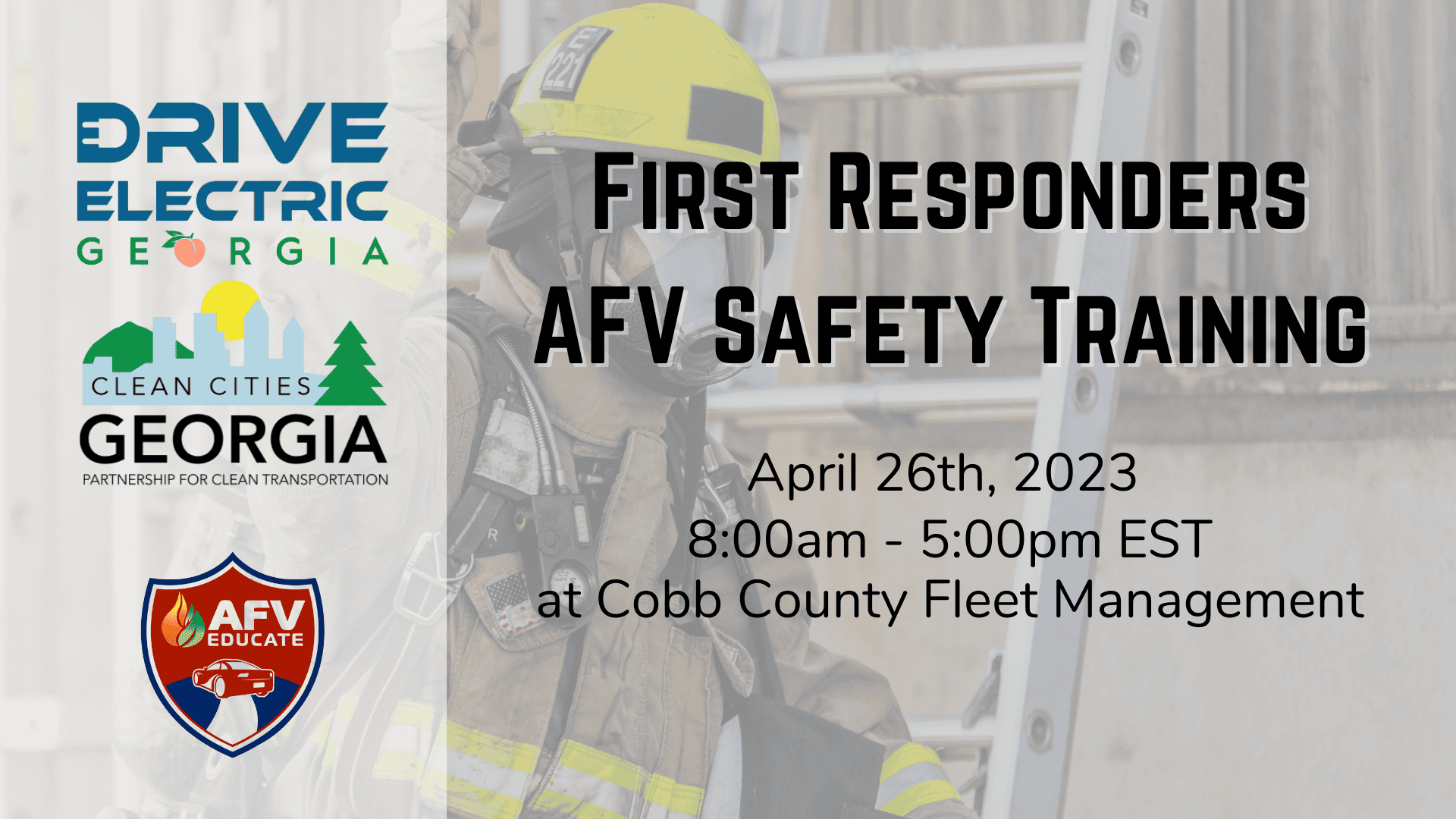 One of the most significant challenges faced by today's first responders is vehicular incidents involving alternative fuel vehicles, including: electric, hybrid electric, propane, and natural gas-powered vehicles. The growth of this automotive segment is increasing daily, putting additional pressure on fire response to understand the complexities of these vehicles and the modified standard operating procedures required to assure "everyone goes home safe." This course will address these first responder needs by presenting an overview of how alternative fuel vehicles operate, their key components, vehicle identification techniques, immobilization procedures, firefighting and extrication, and overall safety procedures including proper personal protective equipment.
By the end of the course, participants will have learned, among other skills:
Understand the different types of electric vehicles (EVs) and gaseous fueled vehicles
Know the difference between gaseous fuels, including CNG, LNG, and LPG
Outline alternative fuel vehicle (AFV) safety systems
Categorize AFV charging appliances and their safety systems
Illustrate the firefighter personal protective equipment recommended for AFV response
Outline extrication procedures for EVs and gaseous fueled vehicles
Understand fire response and AFVs
The class has limited seating. Please email the event coordinator, Samantha Pettigrew if you would like to attend as soon possible. You will then receive a calendar invite with additional details. Lunch will be provided.