Sixth Annual Urban Planning Conference at Savannah State University
March 30, 2018 @ 8:00 am

-

4:15 pm
The Master of Science in Urban Studies and Planning program at Savannah State University (SSU) will host the sixth annual Urban Planning Conference from 8:00 a.m.- 4:15 p.m. on Friday, March 30, 2018, in the new Student Union.. This year's conference theme is "Resilience Planning: Building Healthier, More Equitable and Vibrant Communities".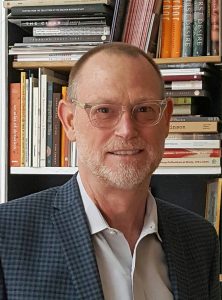 This year's conference will focus on the fundamental elements required for communities to thrive in complex urban environments. This focus will address creating sustainable urban communities that are resilient to social, economic, and environmental uncertainties at local, national and global levels. As planning professionals, it is crucial that we promote healthier, more equitable, and economically vibrant communities. This requires innovative and inclusive approach to urban planning that will establish a desirable built environment, generate economic opportunities, protect natural resources, promote historic preservation, provide transportation options, ensure affordable quality housing, and support a high quality of life for all communities.
The keynote speaker is Tom Sanchez, PhD. Chair and Professor of Urban Affairs and Planning at Virginia Tech. Dr. Sanchez's keynote speech title is "Smart Cities, Transport, and Social Equity". He will present and discuss how rapid changes in technology hold great promise for cities and regions around the world. This is especially true for critical infrastructure such as those supporting transport systems. Efficiency resulting from "smarter" data collection, connectivity, and overall intelligence are expected to optimize transport mobility and access. He will discuss how it will be important for planners to consider who will benefit from these investments, and how equity and fairness will play a role in the future of cities.
All sessions are open to the public and pending approval by the APA for the CM Credits. AICP holders can receive up to 6 hours of CM credits from the conference. All participants must register and pay the conference fees of $50 (presenters and regular participants) or $75 (AICP participants who are seeking CM Credits). For a full conference schedule, list of presenters and online registration, visit the website.
For additional information contact Deden Rukmana, Ph.D., professor and coordinator of the Urban Studies and Planning graduate program, at 912-358-3218 or rukmanad@savannahstate.edu.