Connect with Future Graduates of Georgia Tech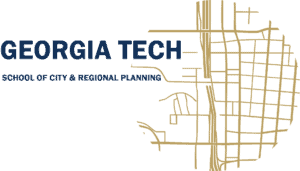 There are two events coming up at the beginning of 2022 that will help you connect with current and future graduates of Planning or Architecture programs at Georgia Tech.
Resume Blitz
Every Spring semester the Student Planning Association (SPA) for the Georgia Tech School of City & Regional Planning Master's Program hosts a Resume Blitz that allows students in our programs to go through a series of "blitz" resume reviews conducted by professionals in the field. If you'd be interested in participating in the next one, please complete the interest form.
It will be virtual this year and will take place at the end of January 2022.
Any questions can be sent to Gabby Oliverio.
---
Georgia Tech Planning Career Fair
Save the date: February 18, 2022
The Georgia Tech School of City & Regional Planning (SCaRP) is dedicated to crafting communities that are sustainable, just, resilient, healthy, and inclusive through world-class education and cutting-edge research. Not only do students in our program come from diverse backgrounds, but they are also equipped with a wide range of skills, from GIS to community advocacy. Working in disciplines from land use, economic development, and urban design to environment, health, and transportation, there is no better place to look to find your next summer intern or full-time team member.
The joint Career Fair with the GT School of Architecture will take place virtually. To stay informed about registration and format specifics, please sign up for more details.