Georgia Tech Student Planning Association Wins National Award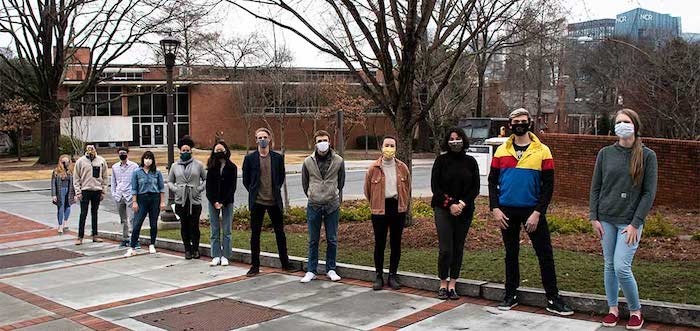 Congratulations to Georgia Tech's Student Planning Association (SPA) for winning the American Planning Association (APA) 2021 Outstanding Planning Student Organization (PSO) Award! APA awards the PSO award annually and judges submissions on the following criteria: community engagement, APA engagement, and enhancing the educational experiences of students. 
Georgia Tech's current SPA board has worked entirely throughout the COVID-19 pandemic and has been intentional in building student connections both in Atlanta and internationally. SPA quickly converted the majority of its student engagement events to online platforms. They continued to host monthly First Friday socials and worked with students to host game nights and trivia nights. Additionally, international students faced unique challenges due to limitations on travel and obtaining visas, so SPA created a new international student representative position to ensure these students and their needs were represented and addressed. 
SPA also amplified its existing racial equity and justice work. This priority was demonstrated through the continued facilitation of Atlanta neighborhood tours led by community historians. SPA also formed new partnerships with the Atlanta Fulton Pre-Arrest Diversion Initiative and a local urban farm. These partnerships provide opportunities for students to engage with non-profits around Atlanta and put their planning values into practice. SPA is currently working on an anti-racist planning initiative that includes two approaches: (1) implicit bias and anti-racism training for students as they enter full-time employment, and (2) funding a high school essay competition for BIPOC students in Atlanta high schools. 
SPA looks forward to continuing their work and collaborating with GPA to benefit planning students and the greater Atlanta community. Additionally, SPA is always open to partnerships with planning organizations around Atlanta, and please reach out to Alison Evans if you are interested in engaging with GT planning students.