Let's Take it Outside: More Public Open Space in the Works for Midtown Atlanta
Karl Smith-Davids, GPA Non-AICP Director at Large and Senior Project Manager with non-profit Midtown Alliance, is highlighting exciting initiatives underway in Midtown Atlanta.
Looking ahead with optimism to Atlanta's resilient future, Midtown Alliance believes outdoor shared spaces – which have become a focal point during the pandemic – will remain attractive and useful amenities for employers and employees. These types of publicly accessible spaces are vital to the success of high-density urban districts like Midtown, where everything is more compact, and space is at a premium.
Midtown Alliance has started several efforts with our public and private partners to improve and expand public spaces. This work has become a crucial part of the strategy to bring more 'wow factor' to street-level and create inviting, open-air spaces where people want to spend time.
Under construction today is a new multi-use plaza adjacent to retail along Peachtree Place.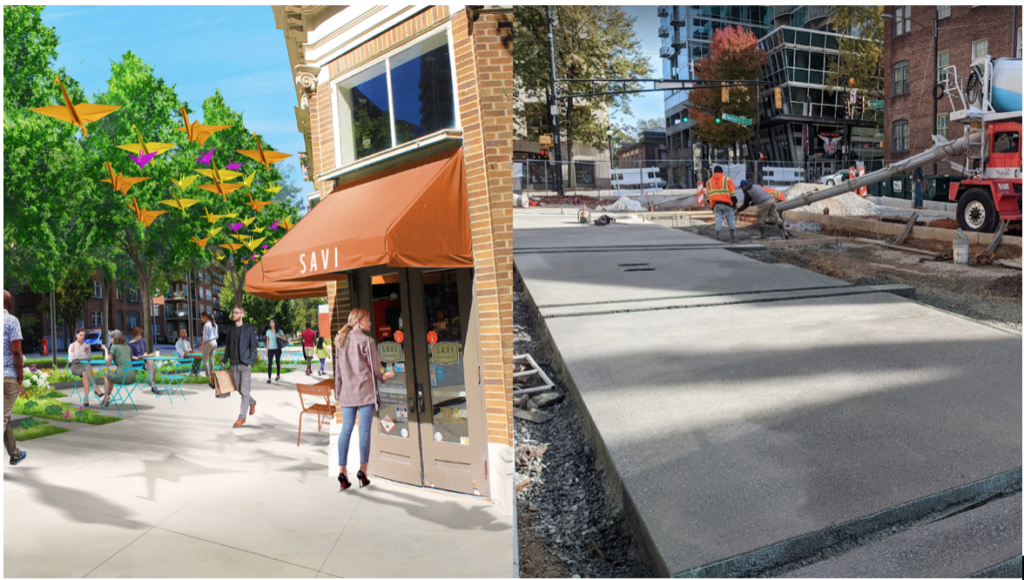 And shovels are in the ground to construct the Midtown Art Walk on Peachtree Walk between 10th and 13th Streets.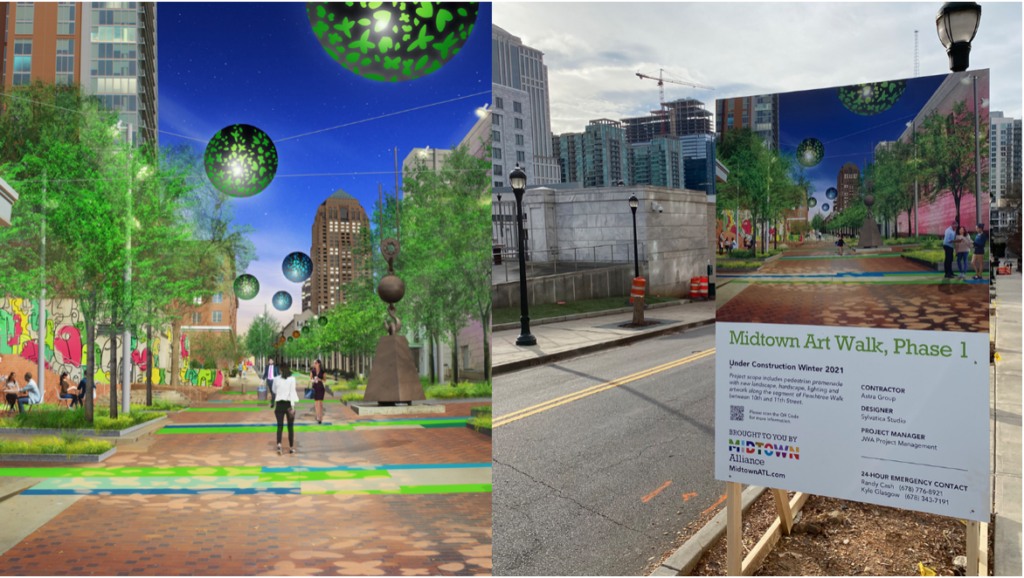 New enhancements are slated to break ground this spring at the 10th Street Park on the northeast corner of 10th & Peachtree Streets.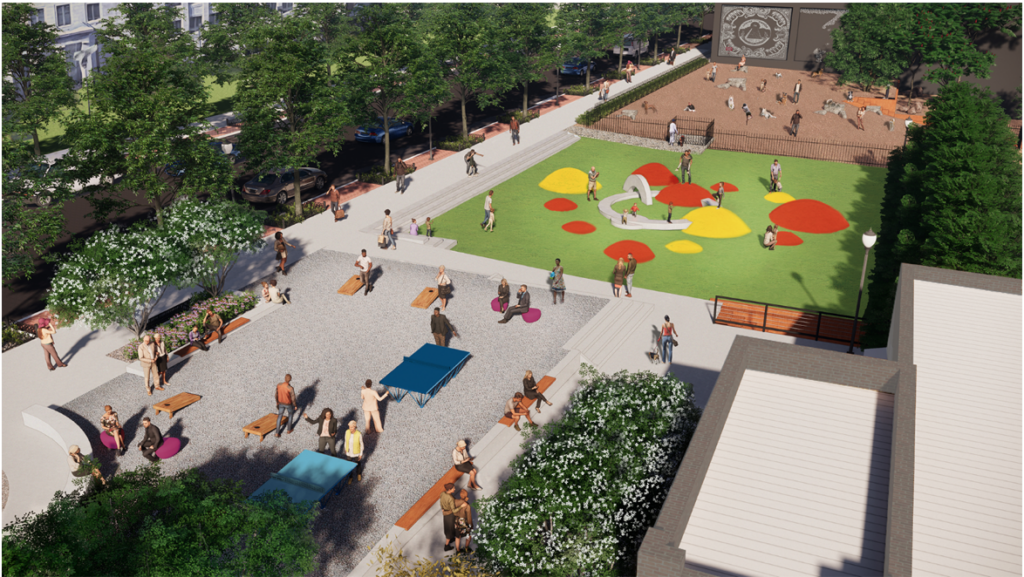 Also in the works are parklets that make use of obsolete space between the curb and the barrier-separated bike lane on Spring Street spearheaded by ATLDOT.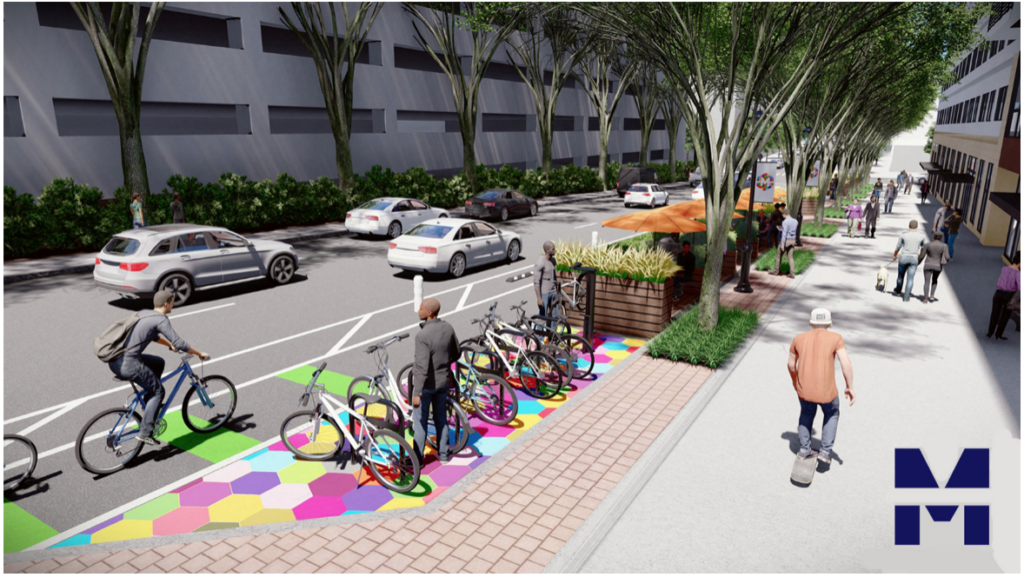 View the latest updates on these projects.
Creating these "places for people" is a big part of the original Blueprint Midtown and continues to be vitally important in our mission. This continued work over three-plus decades has not gone unrecognized. Midtown Alliance's community-driven master planning was recently awarded AIA Atlanta's 2021 John Portman Visionary Award.