News from Around the State — District 6
District 6 is comprised of both urban and rural areas. These communities are working toward enhancing the lives of residents, addressing growth challenges, and improving the built environment through local and regional projects across many sectors.  If any of the highlighted projects are of interest to your or your community, please contact the GPA District 6 Director, Regina Pyles.
Transportation Investment Act 
The first 10-year period of the Transportation Investment Act (also known as TIA or TSPLOST) collections will end in 2022 for the Central Savannah River Area Regional (CSRA) region. In 2012, voters in the CSRA region approved this one percent sales tax to fund regional and local transportation projects. As of February 2022, approximately $664M has been collected, and 56 of 84 projects have been completed across the CSRA. In 2021, the TSPLOST was reauthorized for the region; collections and work on a new 10-year project list will begin in 2023.
Rural Housing
The cities of Warrenton and Millen began work on new low-income housing tax credit projects in 2021. The Legion Park development in Warrenton will include 72 apartment units, a playground, a clubhouse, and a community garden. Millen's development will include 48 apartment units, a playground, a clubhouse, and picnic area. These housing developments address a significant need for affordable housing in the area.
Planning & Community Development
The following counties and their municipalities completed comprehensive plan updates in 2021:  Columbia County, Hancock County, McDuffie County, and Washington County.  
Several communities are currently updating land use and zoning ordinances.
Growth and development at and near Fort Gordon will continue with Army Cyber Command, the opening of a new public entry gate, and residential population growth in Columbia and Augusta-Richmond counties.  Surrounding communities in Georgia and South Carolina are currently participating in development of a regional growth management plan and phase 1 implementation of the Fort Gordon Compatible Use Study.
Continuing its legacy of assisting community members, Augusta Urban Ministries, in partnership with the CSRA Regional Commission and several other community groups, will be hosting a bicycle safety rodeo this May. This free community event takes place annually and includes a bicycle safety demonstration, kid-friendly activities, and bicycle and helmet giveaways for children ages 4-13.
The City of Millen in Jenkins County was among 10 communities across the state to receive the Rural Zone designation in 2021.  This designation lasts for five years and includes state income tax incentives for job creation, downtown investment, and property renovations.
In 2021, 10 CSRA communities received Community Development Block Grant awards totaling $13M.  Funded projects include:  three recreation departments, two health departments, one food bank, one senior center, sewer improvements, drainage improvements, and housing improvements.
The Hub for Community Innovation will open in Augusta later this year.  The multi-million-dollar project houses five local non-profits and supports community revitalization efforts in the historic Harrisburg and Laney Walker neighborhoods.  The facilities will provide space for free health care, mental health services, a commercial kitchen, gardens, a teaching kitchen, a farmers market, and community gathering space.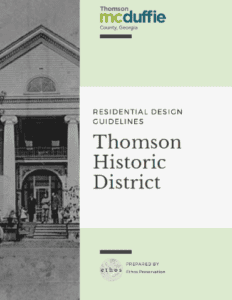 Historic Preservation
Several communities in the area have active historic preservation commissions working on a variety of projects, including Augusta, Thomson, Washington, and Sparta.  Recent historic preservation activities include the reactivation of the Sparta Historic Preservation Commission and creation of residential design guidelines for the Thomson Historic District in McDuffie County.  Thomson's guidelines seek to ensure the preservation of historic buildings and visual character.  Topic areas covered are rehabilitation, new construction, demolition, and relocation.  
Recreation
The Sandy Run Creek trail in Harlem is nearing completion. This ½-mile trail, which was funded by the Transportation Enhancement Program, will begin at a trailhead along US 278 and include a sidewalk connecting the trailhead to Downtown Harlem. 
Work has begun on the Ogeechee Crossing Park in Jefferson County. The improvements, funded in part by a Conserve GA grant, will include 15 campsites, a trail network, an amphitheater and other amenities.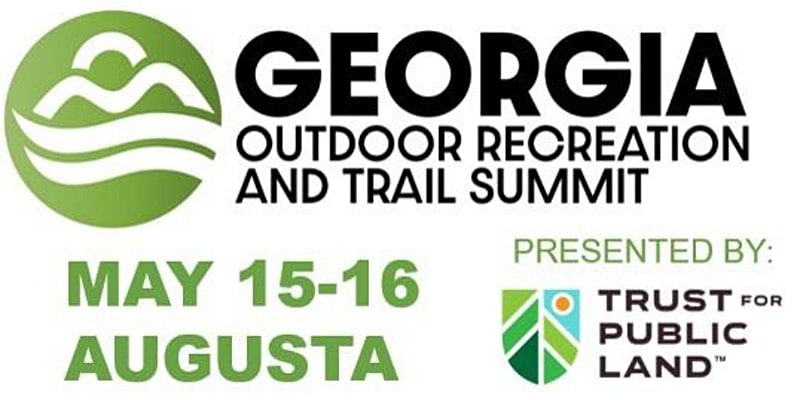 The Georgia Outdoor Recreation and Trail Summit, presented by the Trust for Public Land, will be held in Augusta on May 15 and 16, 2022.