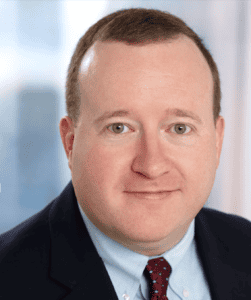 As my term as GPA's President comes to a close, I have to say that while it's been a challenging period to be Chapter President, it's also been an honor for me to serve GPA during this unique time. We've all faced challenges due to COVID-19, and I've been impressed with how adaptive and resilient my fellow planners are. After the COVID-19 pandemic began, we quickly shifted to remote work, online meetings, and managing open meeting requirements along with public health restrictions from COVID. We muddled through at first, and now online collaboration is second nature for most of us.
While a lot has changed since March of 2020, we still have many of the same challenges that we had as a profession before COVID. Equity, climate change, and housing in particular stand out as growing issues within our profession. We need to continue to collaborate on these issues and learn from each other, and of course, support the next generation of planners as they begin to face these challenges.
I truly appreciate all of the hard work of my fellow GPA board and committee members, much of which happens quietly behind the scenes but is vital to a successful chapter. I particularly want to say thank you to Andrea Foard, our Vice President of Programs. Conference planning during a pandemic wasn't exactly in the job description, so I really appreciate all of her hard work over the past two years to host successful conferences virtually and in person.
Congratulations to everyone who was elected to serve on the GPA board as new members next year! I look forward to working with you and am thrilled that Whitney Shephard, who I've known for 18 years, is our incoming Chapter President. Whitney has years of experience serving on the GPA board and on committees, so she is well prepared to lead the Chapter and manage whatever challenges may lie ahead.
Thank you for the opportunity to serve as your GPA Chapter President and have a safe and happy holiday season!
— Daniel Studdard, AICP