President's Message – Conferences and Task Forces and Panels, Oh My!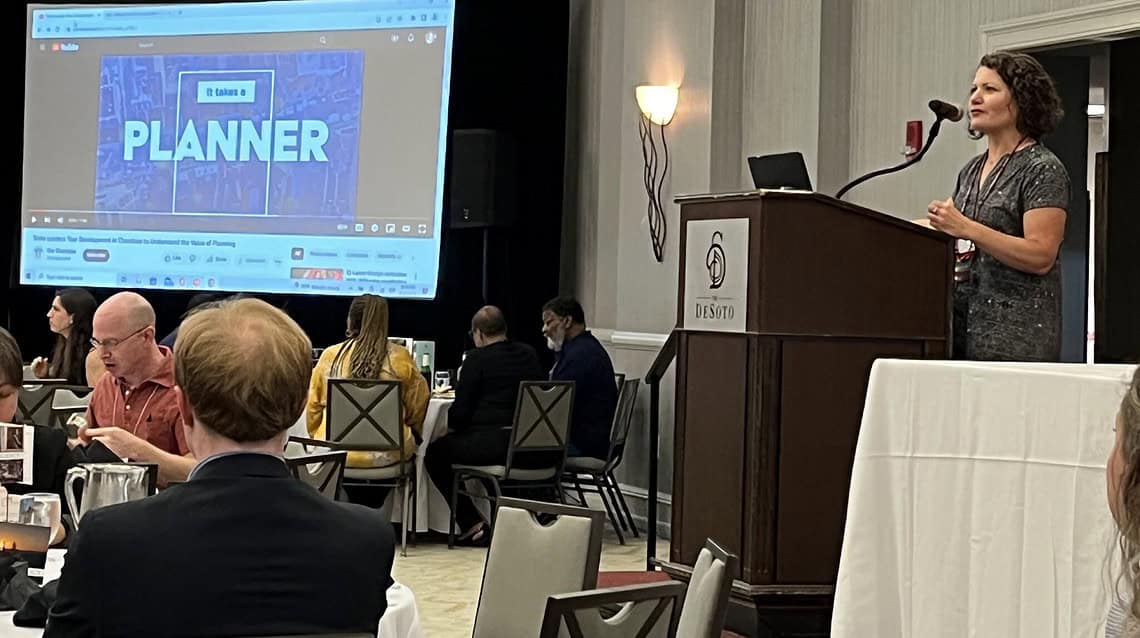 Planners love a good meeting, and y'all really showed up for our fall conference in Savannah. Thank you to the sponsors, presenters, tour guides, volunteers, and attendees. I enjoyed it all, and the feedback has been fantastic. (You can still complete Session Evaluations in the guidebook app.)
The week after our fall conference, I presented housing supply strategies to the state's Housing Access and Affordability Task Force. GPA stands behind locally-driven solutions to our jobs-housing mismatch. We know that outdated regulations are a barrier to housing, growth, and development. We are asking the state to partner with local leaders to promote land use reform by incentivizing housing strategies that we know increase supply and livability. Georgia's families deserve housing choice. The state should provide incentives for housing policy that promotes options – along with the incentives they are providing to attract businesses.
This month, I am headed to the ACCG Legislative Leadership Conference to continue the campaign, #ItTakesAPlanner, to connect housing supply to infrastructure investments in transportation, water, wastewater, and greenspace that will support our economic development into the future. Then I will be in Atlanta in November presenting to the Housing Supply Accelerator partnership between NLC and APA. It is an honor to represent you all at these events, and I hope you will join me in calling for state support of zoning reform that promotes a sustainable housing supply as we face tremendous need. Your voice is critical to our call for courageous leadership in the face of a national campaign by industry to promote "one-size-fits-all" standards that do not recognize our unique communities across Georgia. 
As we prepare our work program for 2024, I invite you to send me feedback on what you value in our member services, and what else you need from GPA. We are nothing without our members.
Thank you for all that you do.