President's Message – June 2022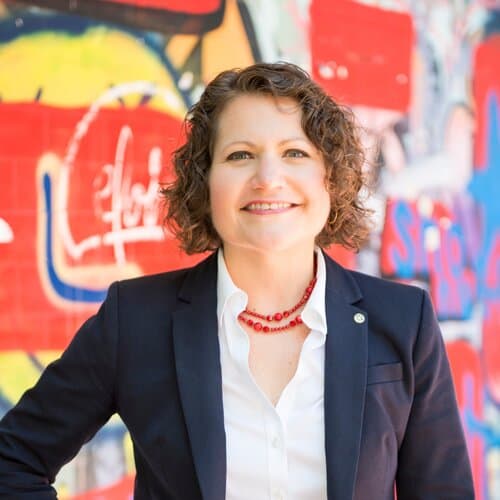 Last month, I attended my first Chapter President's Council (CPC) at the National Planning Conference (NPC) in San Diego. Thank you for trusting me to represent Georgia. I'll be honest. It was… a little weird. I was surprised by the lack of an agenda or supporting materials or really any information at all from APA. We are PLANNERS, after all! What I found when I arrived in San Diego is that in response to prior member feedback, CPC is changing almost everything about how they work. And change is messy, y'all. I am trusting the process and my fellow CPC members. Planners are an altruistic and optimistic bunch. When we focus on how chapters can work together to promote planning and provide support to our leadership and our members, we will make good things happen. In this era of  "new normal",  are you taking advantage of opportunities to change how you plan for the better?
NPC is a lot. One big takeaway – planners really GET the interrelatedness across our specialties and our jurisdictions. That's why we do our best when we collaborate. In this era of work-from-home and siloed services, that's not always easy. But, it's more important than ever. That's why I am looking forward to our joint ITE-GPA lunch meeting on June 9. Meet me there?
In closing, I join many colleagues and friends in remembering Heather Alhadeff, AICP. I met Heather on my first project out of graduate school, and I was often struck by her thoughtful questions and her drive to serve. When she spoke at our March 2020 Mentor Program meeting, her ability to connect to others and passion for the profession shined. She encouraged us to take leaps in our careers, seek out new challenges, and insist on learning at every opportunity. On behalf of the board, I offer our condolences to Heather's family, friends, and colleagues.  She will be greatly missed.