Spotlight on Planning's Role in Housing Solutions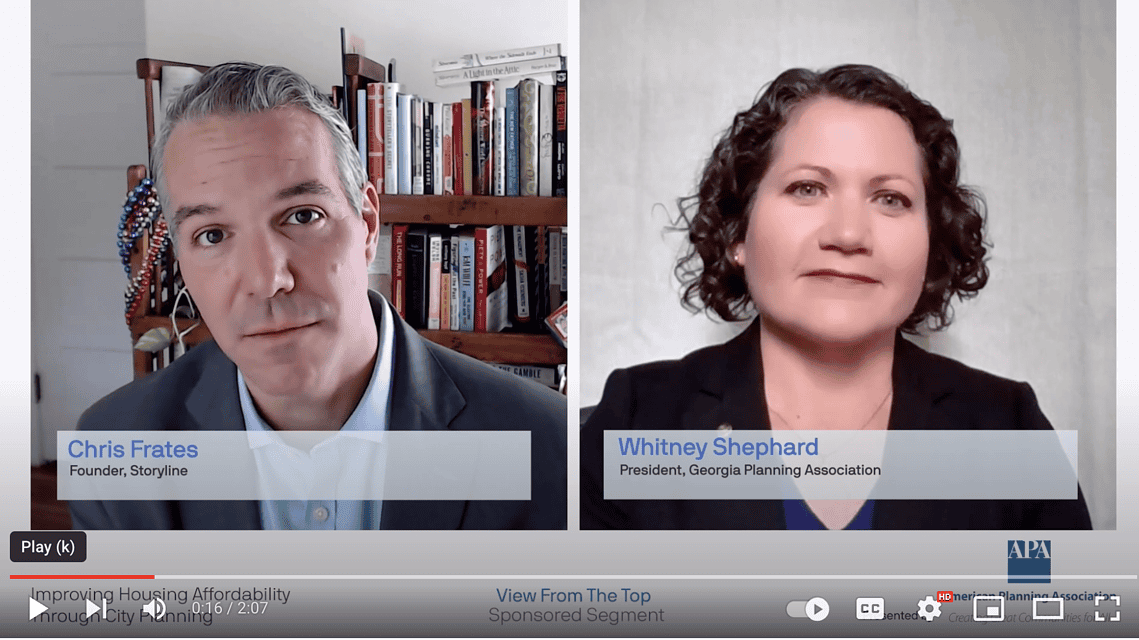 Leading policymaker voices recently joined GPA President Whitney Shephard for a conversation on Georgia's current housing trends – and the role of planners in helping solve them.
The virtual APA-sponsored event hosted by Axios explored challenges of housing attainability at the national and state levels, including workforce housing struggles in Georgia.
Speakers included Federal Reserve Bank of Atlanta president and CEO Raphael Bostic and senior housing policy advisor to the Mayor of Atlanta Joshua Humphries. Both cited planners as key partners in bringing a long-term perspective to the decision-making table. Inclusionary zoning, ADUs, density, and consistent implementation were all cited as glimmers of hope for creating more attainable housing options at all income levels.
Shephard confirmed the integral value planners bring to this issue, adding that "planners provide data-driven insights, and understanding of broad community impact, and a long-term perspective to help decisionmakers accelerate housing production."
Shephard also dove deep into the story of Chamblee, Georgia, a community already 10-15 years ahead of others in the state in addressing current workforce housing needs with a forward-looking plan. Watch the clip below to learn more.
Watch the full conversation at https://www.axios.com/2023/06/15/axios-event-housing-atlanta"