Updated APA Membership Welcomes the Next Generation of Planners
By Monica Groh, APA Director of Emerging Professionals
Big changes are coming to the American Planning Association!  Beginning on July 11, APA student membership will be free to any full- or part-time student actively matriculated in any university or college degree program. APA also will offer two years of reduced dues to help bridge the gap between university and professional life.  First-time members will enjoy discounted introductory rates as well.
Student Membership
Under the new student membership program1, any student can be a member of APA, a local chapter, and up to five divisions at no cost. This applies to all students, regardless of current or previous APA membership, seeking a degree at any level (undergraduate, masters, PhD), who are actively matriculated in a college or university degree program.2 Students do not have to be in a planning program and we welcome individuals in allied programs like geography and urban studies who are interested in planning. After completing their studies, students can transition into a two-year membership program that offers discounted introductory dues. 
You may be thinking to yourself, "Great! This will make it easier for more students to join APA and strengthen the student community!" You also might be asking, "What will keep them once they join?"
We think our expanded set of benefits will persuade them. Students have told us that they need tools and resources to network, explore career paths and opportunities, and build real-world skills. They also want opportunities to showcase their work and creativity. Finally, they seek a community that shares their passion for making vibrant communities and a better future.
Here are some of the ways APA's new student membership programs responds to their needs:
Free digital access to the latest industry research and trends as reported in Planning magazine, the Journal of the American Planning Association, Zoning Practice, a new E-book Collection and Research KnowledgeBase, e-newsletters, as well as by APA's renowned Planning Advisory Service.
Career services and support through mentoring, Career Reality Webinars, and skills training.
Awards, scholarships, and competitions recognizing student excellence.
Financial support for conference attendance and student organization activities.
Leadership and volunteer opportunities at the national, chapter, division, and university levels.
Free membership in up to five APA divisions – communities of planning specialties, populations, and interest areas.
Out-of-classroom learning at the National Planning Conference and other in-person and online sessions, webinars, and events.
There is more! Later this year, APA will launch the AICP Candidate Pilot Program, including a dedicated mentoring component, aimed at helping qualified participants become certified by the American Institute of Certified Planners. Ambitious students who attain certification while seeking a degree will benefit from free AICP membership until they complete their studies.
Two-Year Introductory Rates
New members3 will benefit from an introductory rate of $95/year ($75 APA/$20 chapter) for two consecutive years, before entering APA's salary based dues structure. In addition to all benefits of APA membership, this introductory period includes discounts on AICP and division memberships, and savings on Zoning Practice and JAPA.
We look forward to working with the entire APA community — including leaders, chapters, divisions, and student groups — as well as key partners like the Association of Collegiate Schools of Planning, the Planning Accreditation Board, and individual colleges and universities, to continue exploring ways to make APA a stronger and more inclusive community for the next generation. Please encourage students, recent graduates, and other colleagues you know to join, renew, and participate in APA, and let us know how we can support your efforts. 
Visit the APA Membership page for more information.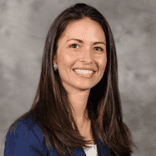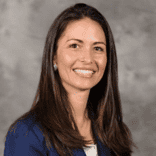 Monica Groh is APA's Director of Emerging Professionals. 
---
1These changes replace APA's 5-Year Early Career Membership Program. Did you join the ECMP as a student member on October 1, 2012 or later?  APA will help you transition into the new structure. Email Student Members if you have questions.
2Active degree status is defined by each university or college. 
3This offer applies to first-time individual members and students transitioning out of student status. It excludes international and group membership programs.