What's Happening in Northwest Georgia?
While COVID-19 made an impact, as a recently completed Economic Recovery Plan attests, the cities and counties of Northwest Georgia have proven resilient and continue to pursue success in planning for growth, redevelopment, and preservation. Several project highlights across the District are featured below. Thanks to Julianne Meadows, AICP, GPA District 1 Director for this update.
Broadband Model Ordinance
The counties of Bartow, Chattooga, Dade, Haralson, Paulding, and the City of Summerville are now Broadband Ready Communities through the Georgia Department of Community Affairs, having included a Broadband Element in their Comprehensive Plan and adopted the Broadband Model Ordinance to streamline the broadband deployment process, which can be found here. Fannin County, the City of Dallas, and the City of Hiram have prepared the Broadband Element to be integrated into their plans.
Planapalooza™
Rome-Floyd County is updating the Unified Development Code through the use of a public Planapalooza™, an intense participatory design and public input process, where residents are invited to work directly with neighbors, fellow business owners, and a multidisciplinary consulting team. The entire process is open to the public both in person and via Zoom.
Preserving Historic Resources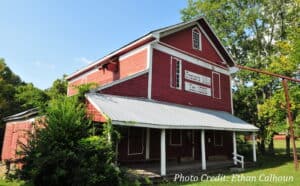 Whitfield County continues its dedication to preserving historic resources including Prater's Mill, one of several resources in Northwest Georgia, which speak to the enduring legacy of African American and Native American heritage. The mill was proclaimed a Legacy of Whitfield County Tradition, and the second week of October (October 5 -11) was declared Prater's Mill Week.
Walker County has recently partnered with the Walker County African American Historical and Alumni Association, Inc. (WCAAHAA) to dedicate the historic Wardlaw Building as the Walker County African American Museum and Cultural Center. Further, Believe Greater Dalton has begun an update of its five-year strategic plan, including the six elements of community pride, downtown, economic development, education, entrepreneurship, and housing.
Updating Comprehensive Plans & Planning Initiatives
Haralson, Polk, Walker, and Dade Counties with their municipalities are updating their joint comprehensive plans, including reviews of land use and new five-year work programs. Lookout Mountain and other communities will use the new work program as a strategic guide for projects from updating their zoning ordinance to connecting sidewalks, trails, parks, and community gardens.
Communities that implement their comprehensive plan successfully are encouraged to apply for PlanFirst status through the Georgia Department of Community Affairs. Several communities are amending their zoning ordinances as a key strategy to implement their comprehensive plan, and others are seeking training for their Planning Commissions from the Georgia Association of Zoning Administrators, UGA Carl Vinson Institute of Government, and Georgia Planning Association. We are looking forward to the joint TAPA-GPA conference in Chattanooga!   
Lookout Mountain and all interested communities can receive additional training on the 'Complete Streets' initiative, along with assistance with proposed trail developments, from the Northwest Georgia Regional Commission. NWGRC is also partnering with our Safe Routes to School (SRTS) Regional Director, Patti Pittman, to print and distribute additional information to our middle and elementary schools in the region concerning safer walking habits for our area's students.
Dallas, Georgia recently completed a Livable Centers Initiative planning process funded through the Atlanta Regional Commission, with the 2020 LCI plan vision "to create a vibrant and prosperous downtown district that is suitable for residents, employees, and visitors promotes a positive business environment, and creates connections to the region via the Silver Comet Trail." In addition, the Northwest Georgia Regional Commission is assisting Dallas with a National Register nomination of its downtown historic resources. 
Poultry Industry Impact
Several communities in Northwest Georgia are facing the issue of "mega" poultry houses, with 20 to 50 houses housing up to millions of chickens on a single parcel. These proposed commercial operations are very different in scale than the traditional poultry farms. With the potential impacts on utilities, adjoining residential and family farms' property values, and air and water quality, leaders are convening a forum on mega poultry farms with experts from the Georgia Poultry Federation and University of Georgia, September 18, 2021, at the Rome Civic Center.   
Watershed Management Plan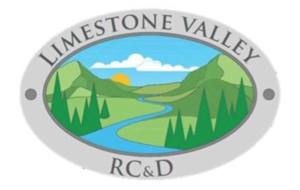 The Northwest Georgia Regional Commission is partnering with the Limestone Valley RC&D to prepare a Watershed Management Plan covering four watersheds in the Rome Georgia area to meet Georgia EPD, EPA, and USDA NRCS National Water Quality Initiative (NWQI) requirements. This document looks at the overall condition of the watersheds, examines why the streams are considered impaired including past and new stream data, and looks at watershed-specific ways to solve the water quality problems, including ways to engage private landowners and local governments.  
Developments of Regional Impact
Pickens County and the City of Jasper have seen not one but five Developments of Regional Impact featuring both single-family residential and mixed-use office/residential developments. With Pickens County being one of the fastest-growing counties, there is increasing demand for residential opportunities. Other counties seeing large-scale development include Bartow, Gordon, Gilmer, Paulding, and Rome-Floyd. New residential building permits are also seen throughout the region as single-family and multi-family residential opportunities and economic development projects of all types take shape across the region. Communities in Northwest Georgia continue to plan ahead of time for success and are partnering in investing time and effort to make their plans a reality.