Women's History Month: Spotlight on Toni Griffin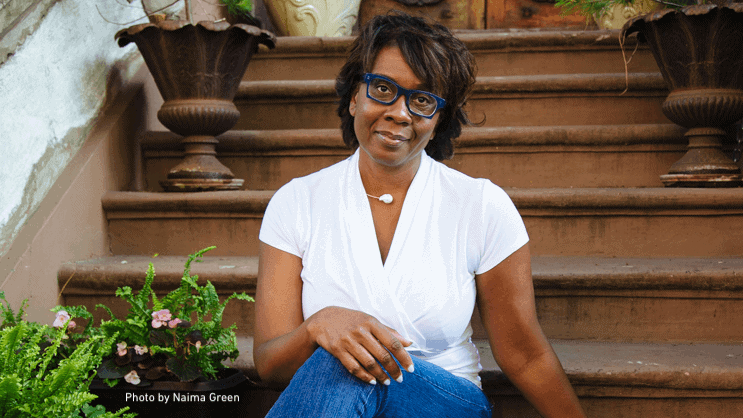 In honor of Women's History Month, the GPA Equity, Diversity, and Inclusion (EDI) Committee is highlighting Toni L. Griffin, a highly esteemed female planner and one of the nation's leading pioneers for urban justice.
Originally a native of Chicago, Ms. Griffin spent time practicing architecture before serving in leadership positions in the city planning offices in Washington, DC and Newark, New Jersey.  In 2008, Ms. Griffin founded UrbanAC, based in New York, specializing in leading complex, trans-disciplinary planning and urban design projects for cities with long histories of spatial and social injustice. Her best-known work includes Detroit Future City and MKE United:  A Greater Downtown Action Agenda. Toni is a powerful advocate for how cities can identify and reverse the systemic results of inequality in planning, "My work is rooted in change:  change that is happening, change that is needed, or change that is being prevented." 
Ms. Griffin's work in academia includes serving as a Professor of Architecture and the founding Director of the J. Max Bond Center on Design for the Just City at the Spitzer School of Architecture at the City College of New York and the Theodore B. and Doris Shoong Lee Chair in Real Estate Law and Urban Planning, in the Department of City and Regional Planning at University of California, Berkeley. Toni is currently a Professor in Practice of Urban Planning at the Harvard Graduate School of Design, and leads The Just City Lab, which investigates the ways design and planning contribute to the conditions of justice and injustice in cities.  
Ms. Griffin has published numerous writings on the topics of the just city, legacy cities, and urban planning and design; has a 2015 TED Talk on Detroit; and is co-editor of and contributor to The Just City Essays: Volume One, a collection of 26 essays by thought leaders representing 22 different cities and 5 countries, offering their thoughts on how to acknowledge injustice and promote greater justice in cities. In 2016, President Barack Obama appointed Toni to the United States Commission of Fine Arts. 
Ms. Griffin received a Bachelor of Architecture from the University of Notre Dame and a Loeb Fellowship from the Harvard University Graduate School of Design.
For more information on Toni and her incredible work, visit: https://urbanac.city and  www.designforthejustcity.org.
If you would like to learn more about the EDI Committee, including opportunities to get involved, please contact the committee chair, Erin Thoresen.