HNTB Provides Expertise to MARTA for Campbellton Corridor Community Investment Project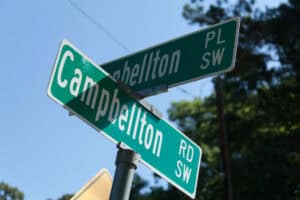 HNTB has partnered with MARTA to serve as a consultant to its Campbellton Corridor Community Investment Project. The project is investing in high-capacity transit to improve connectivity, accessibility, and mobility in Southwest Atlanta. The corridor, linking the Greenbriar Mall area to the Oakland City MARTA Station, is home to established neighborhoods and businesses and one of the Authority's busiest bus routes (83 Campbellton Road). 
MARTA engaged HNTB to help identify the best transit solution by leading an Alternatives Analysis (AA), which studied two, high-capacity transit modes, Light Rail Transit (LRT) and Bus Rapid Transit (BRT). Additionally, HNTB drafted a land use/master plan, to assist in determining what types of land-use changes were necessary and best suited or compatible for a high-capacity transit service for the corridor. MARTA also conducted a market study to help identify which areas along the corridor could become economic development opportunities.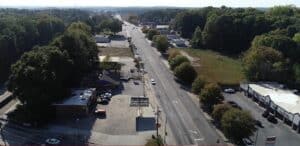 "Significant transit commitment, as far as major capital investment, in Southwest Atlanta has been minimal for decades, therefore this project is a major investment and could prove instrumental in the economic development of the corridor," said Tim Kassa, HNTB project manager. "The AA concluded that the recommended transit mode be BRT, center running with mostly dedicated transit lanes from Oakland City train station to the Barge Road park-n-ride."
Since the community preference was nearly a split between BRT and LRT, MARTA combined the preferred traits of each transit mode and developed a hybrid alternative that will include 7 miles of dedicated bike/ped facilities. The project is scheduled for completion in 2028.