Meet the Gresham Smith Planning Team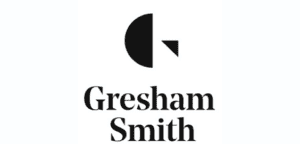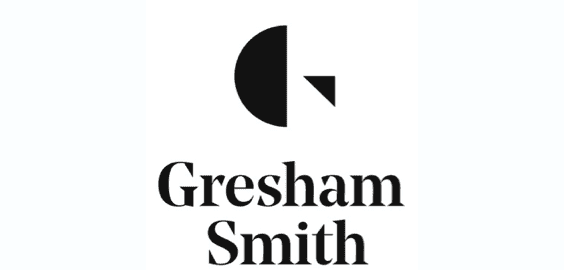 The Gresham Smith Planning team has been instrumental in developing numerous innovative and visionary plans serving cities, counties, and entire regions throughout the Southeast US. We have a wide range of expertise in community, multimodal transportation, freight, and environmental planning, and we firmly believe that inclusive engagement creates equitable outcomes that meet the needs of all community members. As a full-service firm, our Planning team also collaborates seamlessly with our design and engineering teams to translate our ideas and plans into implemented projects. 
We have six dedicated Planning staff in our Georgia offices, including some fresh, new faces! 
Eric Lusher, AICP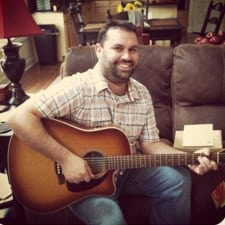 Eric recently joined Gresham Smith as the Georgia Planning Department Leader. He is an award-winning planner specializing in the integration of both transportation and community long-range planning, with demonstrated success managing planning teams, pursuing planning opportunities, and delivering a variety of plans and studies for municipal, county and MPO clients. Eric is a graduate of Florida State University and has a Master's of Science in Urban & Regional Planning. Outside of his passion for all things planning, Eric enjoys spending time with his family, traveling, and listening to and playing music including writing, recording, and producing nearly 300 original songs over the years. 
Erin Thoresen, AICP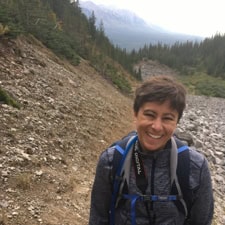 Erin is a multidisciplinary planner with a background in community and transportation planning. She received her Master of Urban Planning from the University of Michigan. Motivated by her love of cities, travel, and pondering what makes a great place, she got into planning as a way of helping improve communities for future generations. Erin counts hiking, cooking, camping and yoga among her favorite activities. When she's not enjoying neighborhood walks, you'll likely find her on her balcony with a glass of wine. Some of her proudest accomplishments include helping lead the team that spearheaded the Chattahoochee RiverLands Greenway Study, taking a job abroad in a city where she knew no one, and helping grow the planning team at Gresham Smith. Always a lover of cities, Erin lives in Atlanta with her partner.  
Megha Young, AICP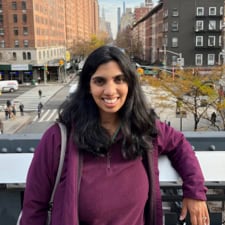 Megha is a native Atlantan, raised in Chamblee, Georgia. She graduated from Georgia Tech with a Bachelor's Degree in Earth and Atmospheric Sciences and a Master of City & Regional Planning. Her original career path to become a meteorologist and chase tornadoes was happily thwarted when she conducted air quality research and learned about the linkages with transportation and the built environment. Megha has managed a variety of plans and studies during her 10 years at Gresham Smith and is excited about several upcoming projects that expand the group's reach beyond metro Atlanta. Outside of work, Megha can be found wrangling the schedules of three active teenagers and planning her next travel adventure.
Andrew Smith, AICP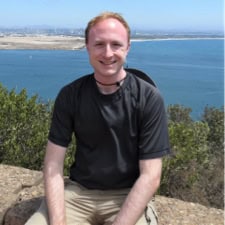 Andrew Smith is an award-winning planner who has been with the firm for nearly four years and has contributed to a wide range of plans and studies across Georgia and the Southeast. Originally from Valdosta and now residing in Sandy Springs, he is especially passionate about GIS and planning for active transportation and Complete Streets within the built environment. Andrew is a "person divided," holding a Bachelor of Science in Geography from the University of Georgia and a Master of City & Regional Planning from Georgia Tech. In his spare time, he likes exploring nearby hiking and bicycling trails, kayaking, playing trivia, and watching college football. 
Zach Adriaenssens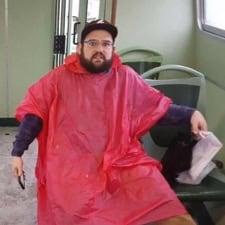 Zach is the newest member of Georgia's planning team. He graduated with his Master of City & Regional Planning from Georgia Tech and has stuck around ever since! After over a decade of experience in environmental planning and GDOT work, he recently made the switch to spend more time in the transportation/local planning sectors. Zach is a resident of the Capitol View neighborhood in southwest Atlanta with his husband Frank, his cat Debbie, and his dog Linda. He's also active within the local planning community – serving as a member of the Atlanta Beltline's Affordable Housing Advisory Committee, Atlanta Planning Advisory Board, and Neighborhood Planning Unit (NPU) X. 
Tyler Griffin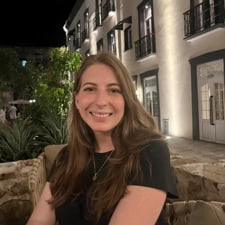 Originally from northeast Florida, Tyler received her Master's of Science in Urban & Regional Planning from Florida State University in 2019, after which she spent three years in southwest Florida as a public sector planner, focusing on long-range planning. Wanting to focus on transportation planning, which she specialized in during grad school, she joined Gresham Smith in April 2022 as a transportation planner in our Midtown Atlanta office. At Gresham, she's been able to collaborate on wide-ranging projects, including freight plans, crash reports, and stakeholder coordination. In her free time, Tyler enjoys hiking, exploring Atlanta with her fiancé Jorge, and reading.