Planners Play a Key Role in Creating More Resilient and Sustainable Cities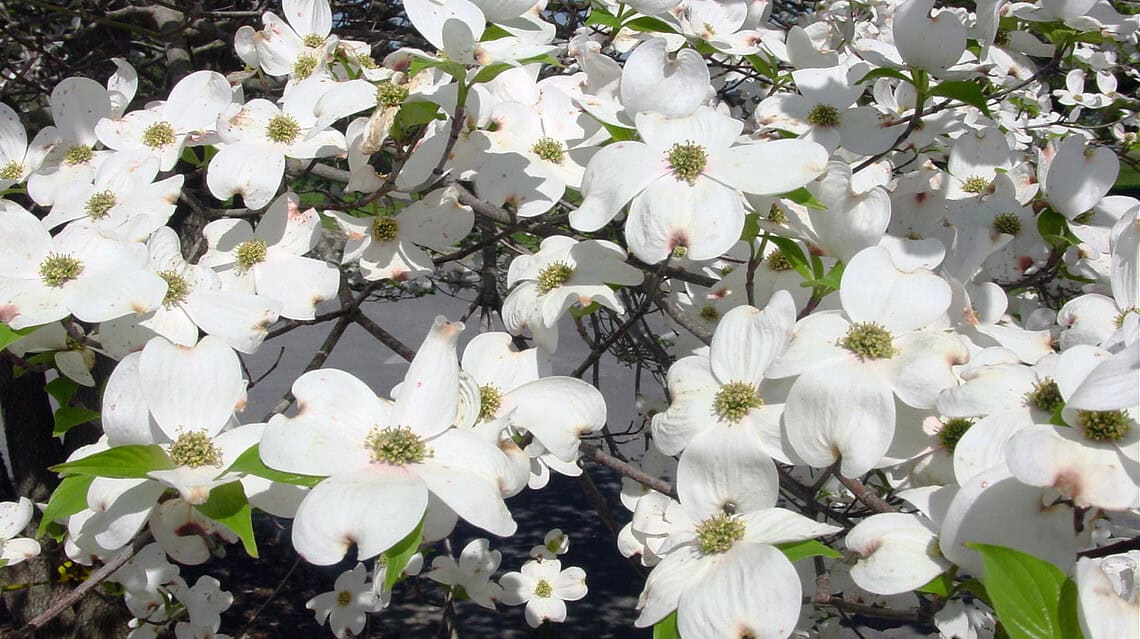 Planners play a key role in creating more resilient and sustainable cities, from the development of codes preserving open space, limiting stormwater runoff, and increasing municipal plantings to keep communities cooler. One way planners can do more to help achieve environmental sustainability goals is to continually create and improve codes that help increase the amount and diversity of native plantings in communities. Not only do plants help control stormwater runoff and cool the air, they are vital to the well-being of insects and wildlife. These, in turn, are critical contributors to the long-term health of the other trees and plants so vital for countering rising temperatures and countering other extreme weather conditions. 
As cities and suburbs continue to sprawl, natural habitats and valuable agricultural lands are often replaced with hardscape and non-native vegetation. Today, non-native turf grass and other mass-produced landscaping plant materials dominate the urban and suburban landscapes, from residential homes, to businesses, and city projects and parks. Notably, grass itself is the largest monocrop in the United States, collectively taking up an area larger than the state of Georgia. While they are attractive to many and offer opportunities for outdoor activities, lawns compete with native plantings. Additionally, the installation and maintenance associated with non-native plant materials, especially turf grass, calls for more intensive watering, trimming, mowing, fertilizing, fossil fuel consumption, and pump more greenhouse gases into the atmosphere.
Along with the ecological benefits of native plants, preserving and increasing plants naturally found in a particular region brings other benefits. They are well adapted to local soil and water conditions, reducing the need for fertilizer and additional watering. Native plants also have greater infiltration rates, which aid in stormwater management. Their roots are often significantly deeper than those of standard turf grass, which helps prevent erosion. They are also cheaper to install and maintain. There is a substantial amount of greenspace, both public and private, both existing and proposed, that could benefit from the introduction of native plants.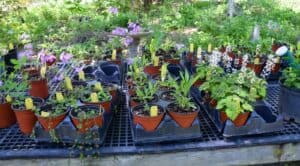 As planners, we have a unique opportunity to affect change on this issue because we are involved in large scale comprehensive planning and site-specific projects in both the public and private realm. Many cities have already laid the groundwork for enacting change by incorporating sustainability goals into their master plans. There is a growing list of resources for planners to draw from, including native species lists and model ordinances, that can be used to promote the use of native plants in city projects, new private developments, and within existing residential neighborhoods.
In nearby North Carolina, two cities have approved new ordinances requiring native plants. The City of Somerville passed an ordinance that establishes minimum percentage requirements for native plants and trees planted in City-owned parks, open spaces, and streets. The City of Sylva takes a similar approach but instead has opted to require new private developments to utilize native plants. Here in Georgia, the Athens-Clarke County sustainability office created a series of guides on the commercially available native plants in their region of Georgia, for homeowners and landscape industry professionals. And one of the newest and most valuable resources is the National Wildlife Federation's Native Plant Finder application that allows you to use your zip code to identify the most appropriate native plants specific to your area for attracting butterflies, moths, and birds.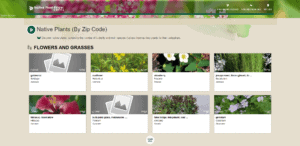 The challenge for us as planners is to educate the public about the important role native plants play in creating more resilient sustainable communities and to subsequently translate future public awareness into support for new and enhanced codes for preserving and increasing native plants going forward. 
This article was provided by one of GPA's annual sponsors, The Collaborative. The Collaborative is a consulting firm that builds strong communities and organizations, designs extraordinary places, protects the environment, and creates communication campaigns that inform and bring people together.