2023 Fall Conference is a Wrap!

Thank you to everyone that joined us in Savannah in September for our largest conference on record! A total of 315 people came together for three days of forward-thinking sessions, networking, and celebration of planning and the impact we make on our communities, particularly in Georgia and the southeast. Thank you to the Savannah Local Host Committee for creating a welcoming time and putting together seven fantastic mobile sessions, four of which sold out. Additionally, our 18 Fall Conference sponsors helped us break our sponsorship record for GPA conferences! #ResilientCommunities2023 #GPA
Reminders:
Log your CM credits at the APA website!
Provide feedback on the Fall Conference and sessions you attended via the Guidebook app. Please take 5-10 minutes to share how things went.
Have questions?  Contact Amanda Hatton, VP Programs, for more information.
Chapter Award Winners
GPA received outstanding nominations in a variety of categories for our Annual Awards. Thank you to all who submitted plans and individuals for consideration – it is evident that we are doing a lot of great work here in Georgia! A big congratulations to the 2023 GPA Award Winners.
Keynote Address
Nature Based Solutions: Designing Resilience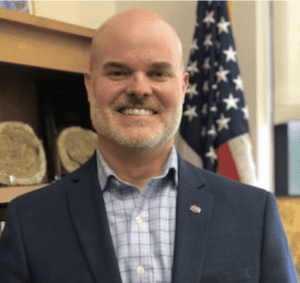 The keynote luncheon on Thursday afternoon featured Dr. Todd Bridges, a Professor of Practice in resilient and sustainable systems in the College of Engineering at the University of Georgia. Prior to joining UGA in 2023, Dr. Bridges served for 17 years as the Senior Research Scientist (ST) for Environmental Science for the U.S. Army and the U.S. Army Corps of Engineers, where he founded and led the Corps' Engineering with Nature® Program. Among his many publications, he led a five-year collaboration across the public and private sectors to develop and publish International Guidelines on Natural and Nature-Based Features for Flood Risk Management. Dr. Bridges received a Distinguished Presidential Rank Award from President Biden in 2021 for exceptional leadership, accomplishments, and service.